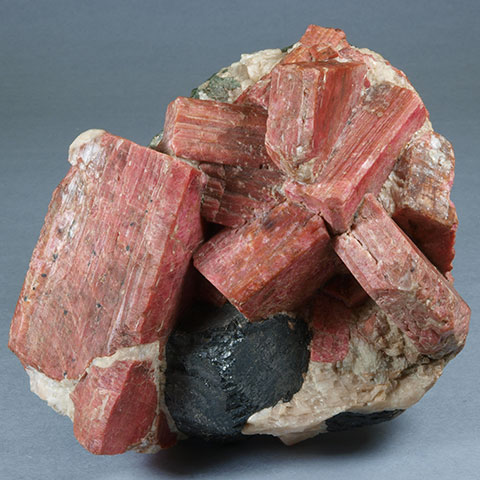 More than 4,000 mineral specimens
View minerals from the Franklin and Sterling Hill mining district, including numerous specimens of the local zinc ore minerals (willemite, franklinite, and zincite).
Learn more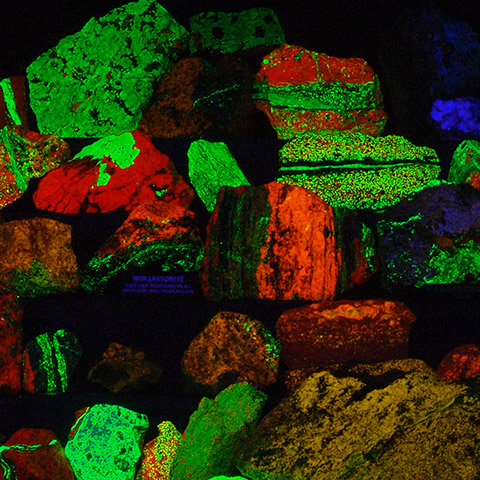 Hundreds of specimens

A 32-foot-long display showcasing local fluorescent minerals. Discover why the New Jersey State Legislature in 1968 declared Franklin the "Fluorescent Mineral Capital of the World."
Sneak a peak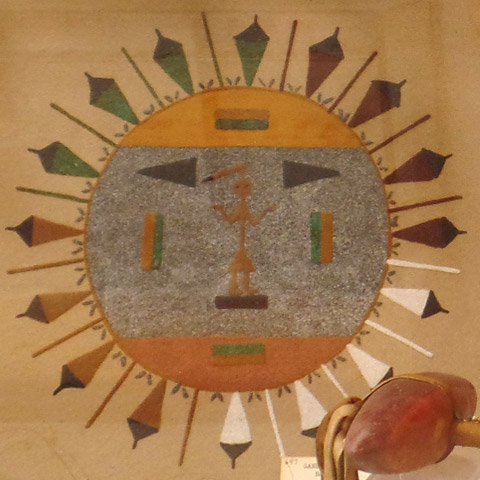 Tools, baskets, pottery, and more

A main feature of this room is a large collection of Native American stone tools made by the Lenni Lenape Indians, the earliest inhabitants of what later became New Jersey.
View more
The best petrified wood displays in New Jersey

The fossil room offers a fine selection of fossil trilobites, dinosaur footprints, a mastodon tusk, and coprolites (fossil dung!) and more.
Learn more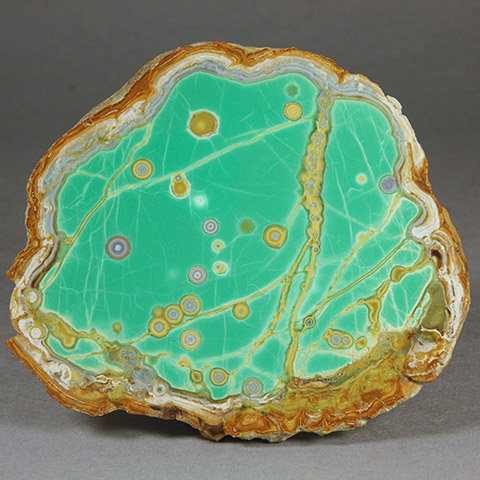 Visitors will marvel at the diverse collection of worldwide minerals, numbering more than 5,000 specimens in all.
See some specimens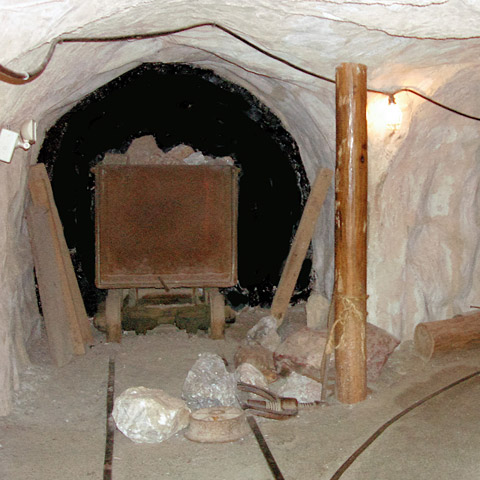 Mine Replica and Artifacts
Life-size examples of mining methods used in the Franklin mines

See numerous mining-related items such as cap lamps, mill concentrates, pig iron, and artifacts from Thomas Edison's iron-mining and milling operation on Sparta Mountain.
Check out our artifacts
Gem Sluice & Fossil Dig
Hands-on activity for children of all ages
Much like panning for panning for gold, sluice away sand to reveal hidden "gems". Or, dig for fossils like a paleontologist, but take them home.
Learn more
Buckwheat Dump
3.5 acres of rock for collecting
Worldwide fame for some rare mineral finds
View more